PEM, Cambridge's largest independent firm of accountants, tax and business advisers, spent a volunteering day to help Cambridge Past, Present and Future clear parts of their woodland at Wandlebury Country Park in an effort to restore the site.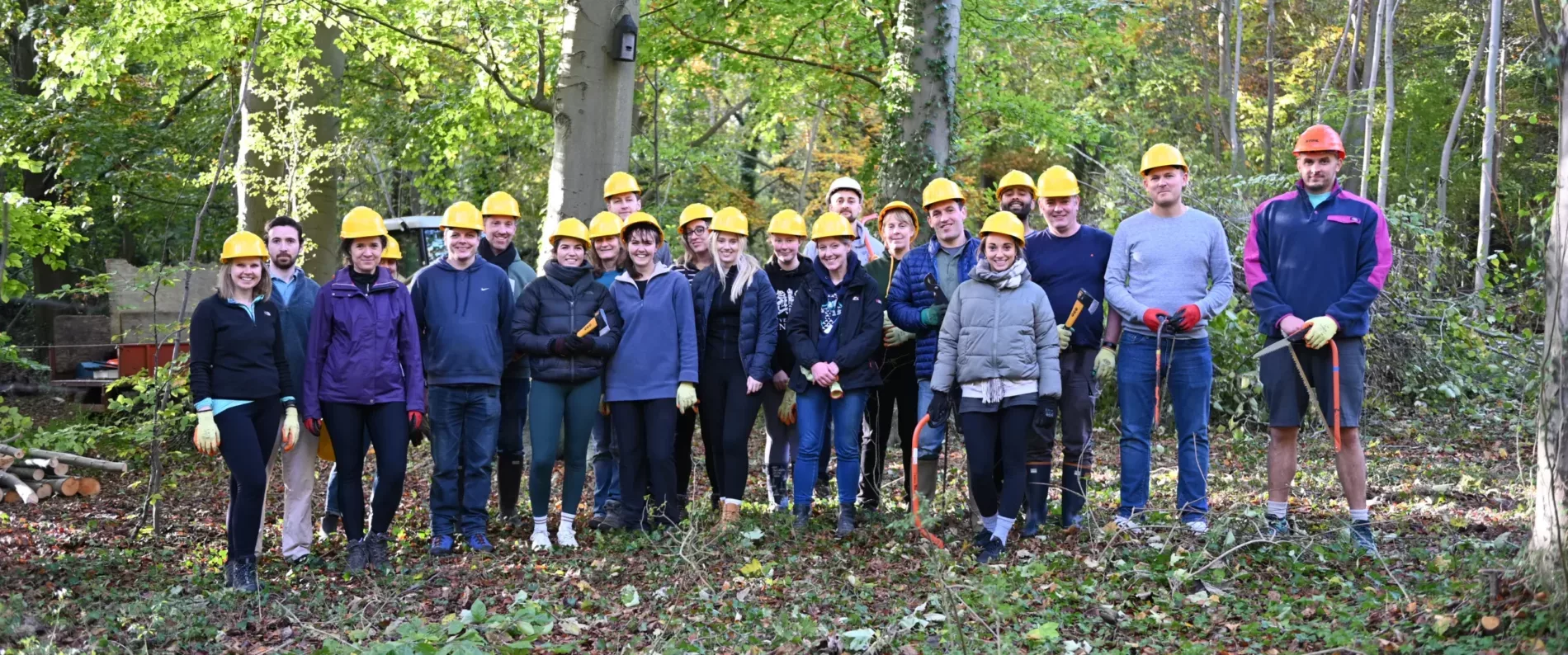 On 6 November, 23 PEM staff members were given the opportunity to use one of their five paid volunteering days to help the charity clear trees and branches, sharpen branches to create stakes, create natural hedging, and also took part in tree-felling. These tasks are to make space to ensure new growth which will create a bio-diverse habitat for new species.
Cambridge Past, Present and Future are a local charity who look after some of our most popular green spaces in Cambridge including Coton Countryside Reserve and Bourn Windmill. In April, the PEM Charitable Trust donated £2000 which helped fund the planting of new trees.
The Ranger at CPPF, James said
'The Team at PEM were incredibly hard-working and enthusiastic. The work they carried out on the day really contributed towards our Woodland Restoration Project.'
For those who are interested in volunteering for Cambridge Past, Present and Future, find out about their other volunteering opportunities here.