The PEM Charitable Trust donated £2,000 to Cambridge Past Present & Future earlier this month, which they will put towards replanting trees in their woodland area at Wandlebury Country Park that were lost due to extreme heat during summer last year.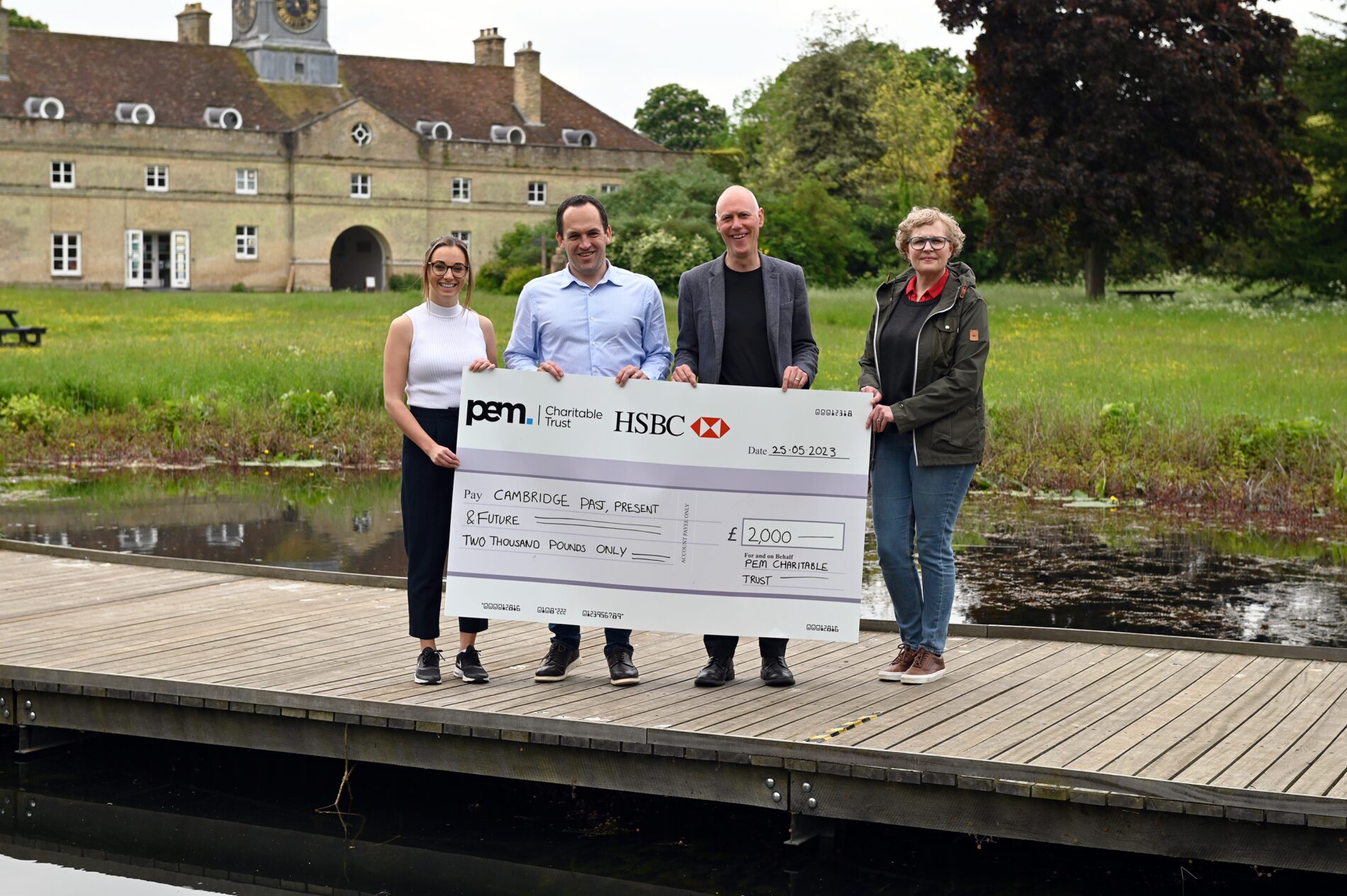 Cambridge Past, Present & Future (CPPF) are a local charity who aim to protect and enhance the green setting of Cambridge and are working to protect, celebrate and improve the important heritage of the Cambridge area.
They allow public access to the beautiful Wandlebury Country Park, Coton Countryside Reserve, Cambridge Leper Chapel, Bourn Windmill and Hinxton Watermill.
CSR Coordinator Amy says:
"We are so pleased to be able to help CPPF with a grant from our PEM trust. The work they do is incredible and allows so many people to benefit from beautiful outdoor spaces around Cambridgeshire. We hope this will be the beginning of a great relationship with the charity and have already organised a volunteer day for staff later this year. The trust allows us to support our local Cambridge community, the work Cambridge PPF are doing is admirable and we are thrilled to be able to support them."
On the donation, Rachel French, Fundraising Manager said:
"Thanks to the funding from the PEM Charitable Trust, CPPF can look after young trees and woodlands so they grow old and healthy and soak up carbon from the atmosphere, support wildlife and bring joy to people."
If you would like to submit a grant application, please click here.