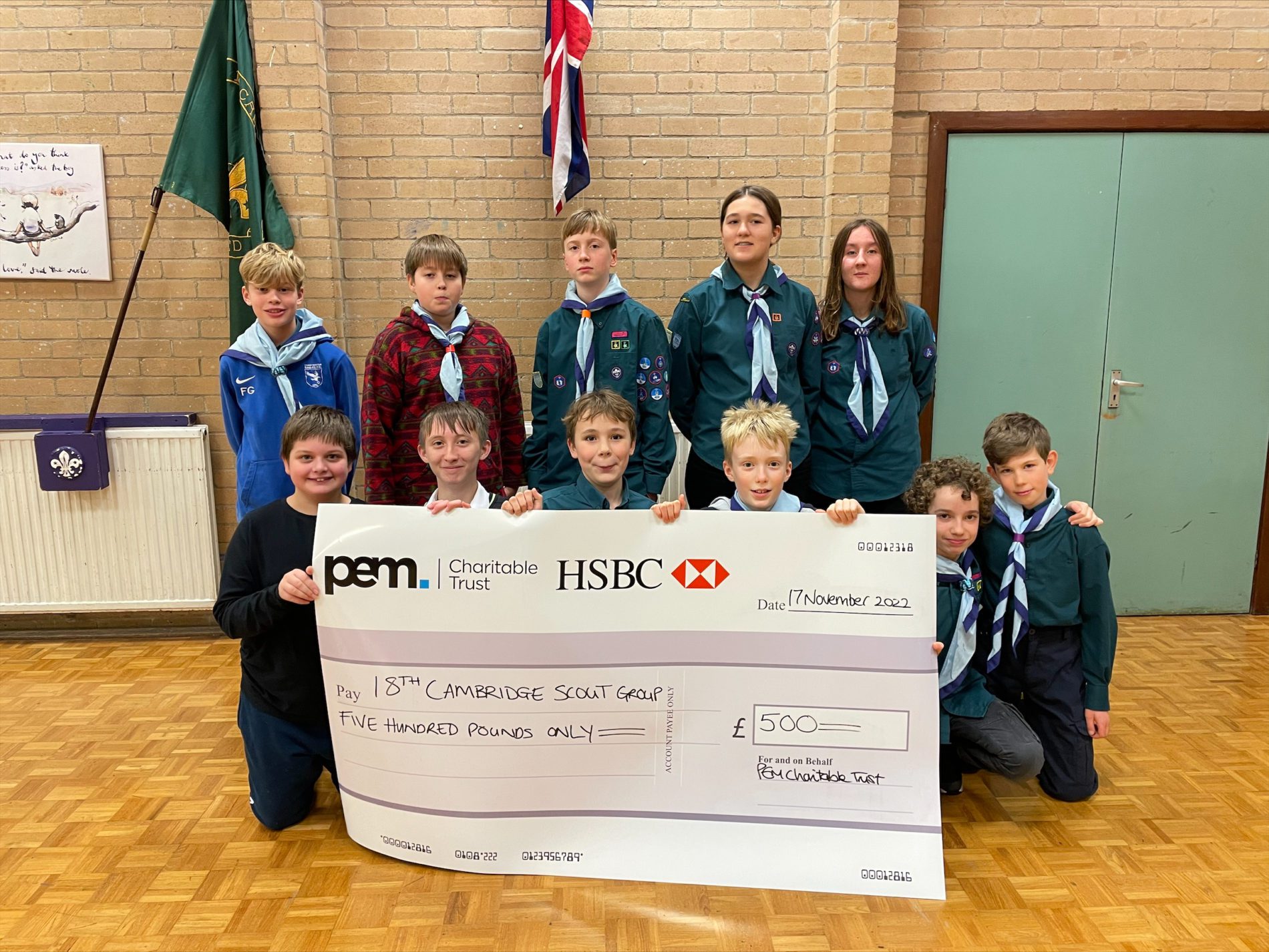 PEM, Cambridge's largest independent firm of accountants, tax and business advisers, have donated £500 to the 18th Cambridge Scout Group on behalf of The PEM Charitable Trust.
To fundraise for the PEM Charitable Trust, over 30 members of PEM staff undertook the 'Three Piers Challenge' in September by walking 53 miles from Bognor Regis Pier to Eastbourne Pier over just 2 days!
The Scout Group bring local communities together every week with the aim of supporting young people develop life skills for school, college, university, job interviews and more. The Scout Group help young people form open minds and see the big picture of life and build meaningful relationships within their community to overcome difficult challenges and to gain confidence to chase their life goals and aspirations.
On the donation, Michael Hewett, Scout Group volunteer has said:
"The 18th Cambridge Scout Group are based at the Church of the Good Shepherd in Arbury/King's Hedges in North Cambridge. An active group with around 45 Beavers, Cubs and Scouts we rely on fundraising to upgrade our camping equipment. The donation has already been used to purchase one new event shelter that we took on our recent Autumn Camp and we will be looking to buy further kit for our 2023 camps. As an entirely volunteer led Group, we are extremely grateful for this donation!"