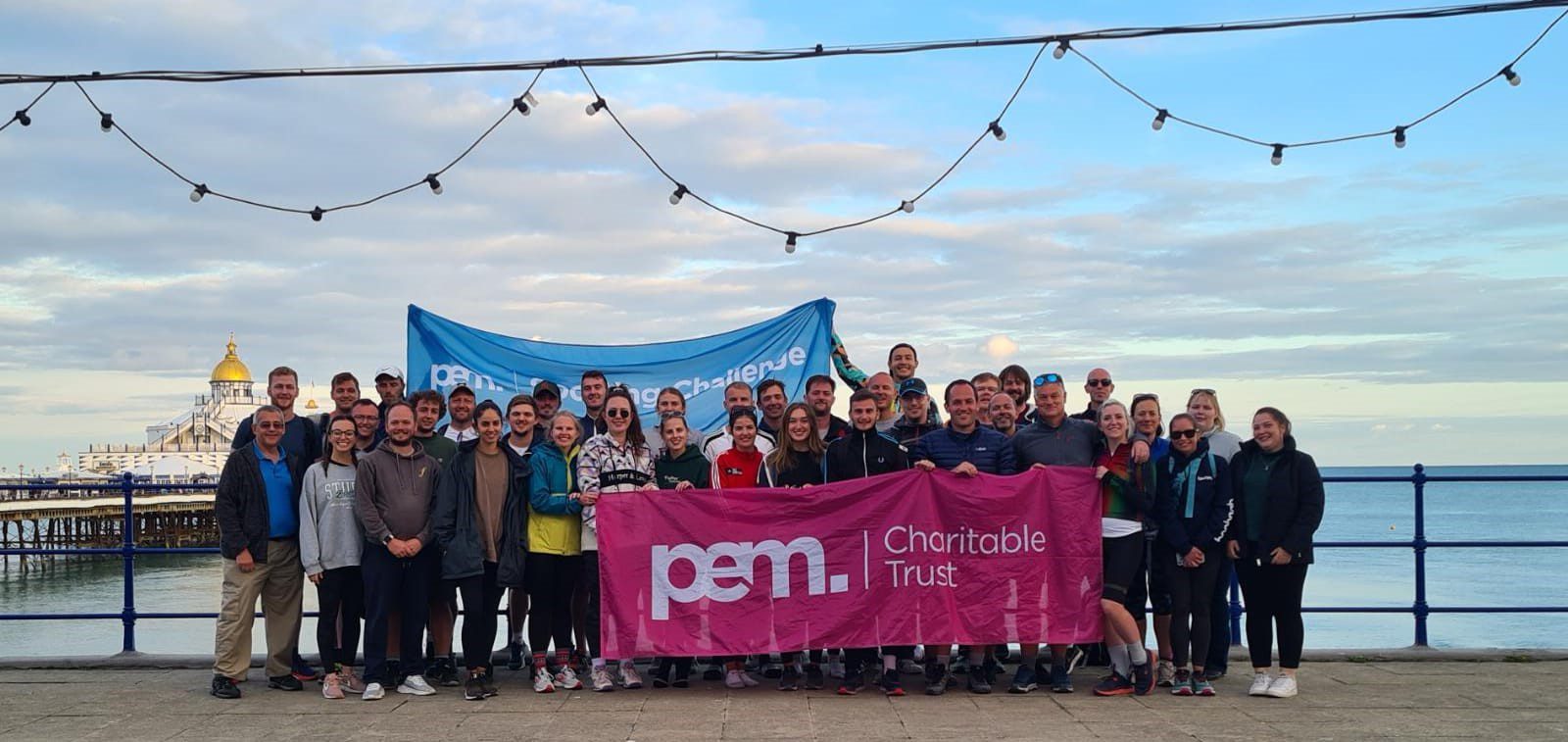 (From Left to Right, Back Row: David Frost, Warren Tilbury, James Willett, Sean McCann, Ed Napper, Tom Richardson, Joe Yeoman, Cameron Rothwell, Callum Dunsmore, Stephen Peak, Sam Reynolds, Matt Taylor, Gemma Wombwell, Ashley Penn, Middle Row: Fay Bartlett, Josh Butler, Ross Payne, Jack Anderson, Charlie South, Andy Turpin, Iain Rogers, Natasha Brunlehner. Front Row: Elly Bull, Laura Hill, Emma Hanson, Eve Beedell, Chloe Gaffney, Rachael Sumner, Sam Demartino, Henry Smith Johnson, Mel Hallam, Edit Csaszar, Michael Hewett, Kathryn Hebden, Amy Hayden.)
PEM, Cambridge's largest independent firm of accountants, tax and business advisers, have completed a grueling 53 mile trek in aid of The PEM Charitable Trust. Team PEM walked a marathon from Bognor Regis Pier to Brighton Pier on day 1, and then the same distance again from Brighton Pier to Eastbourne Pier on day 2!
The event is aiming to raise as much money as possible for PEM Charitable Trust. Towards the end of 2018 PEM stepped away from supporting one charity at a time and proudly launched the PEM Charitable Trust with the key purpose of: Supporting local Cambridge Charities, no matter how big or small. This year they proudly awarded their first grants to 6 local causes.
Warren Tilbury, Managing Partner at PEM, says: "I am so proud of the team for what they have achieved, it was an incredibly hard challenge but it was amazing to see the team support each other throughout. We are hoping to raise as much money as possible for the Trust, and would like to thank everyone who has donated so far."