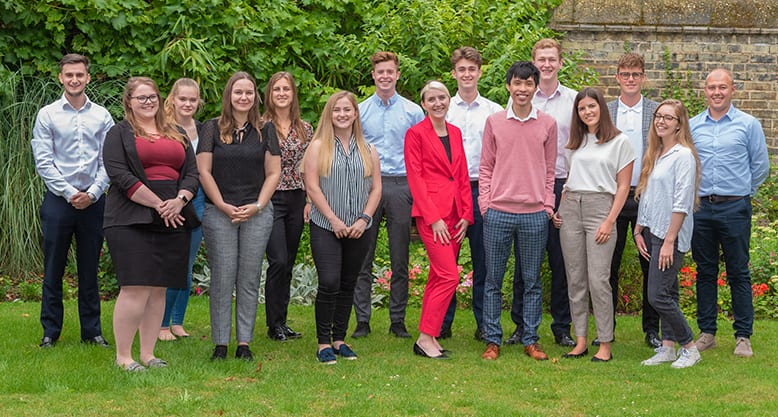 (L-R: Sam Demartino, Kate Jones, Sophie Townson, Grace Hassett, Lucy Webdale, Heather Brigham, Aiden Edwards, Eleanor Bull, Sam Carter, Lok Tin Lo, Cameron Rothwell, Eve Beedell, Henry Welch, Natalie Bye, Cameron Durrant)
We have recruited a record number of 15 trainees to our student training programme taking the total number of employees at the firm to 170.
This new intake of trainees includes a mix of A-level students and graduates who will sit within tax and audit teams at our central Cambridge office. Students will spend the next three years training to qualify as chartered or certified accountants and tax technicians.
Toni Munro, Head of HR at PEM, says: "I'm delighted to welcome this year's student group to our growing team. PEM prides itself on delivering the very best in training for its young professionals and whilst they will have to work hard, we make sure they enjoy a healthy work-life balance and have lots of fun too! Life at PEM is about more than numbers."
For more information on career and training opportunities at PEM, please visit our careers page.