PEM, Cambridge's largest independent firm of accountants, tax and business advisers, spent a volunteering day to help Cambridge City Council maintain the ecological site at the Ascension Burial Ground in Cambridge.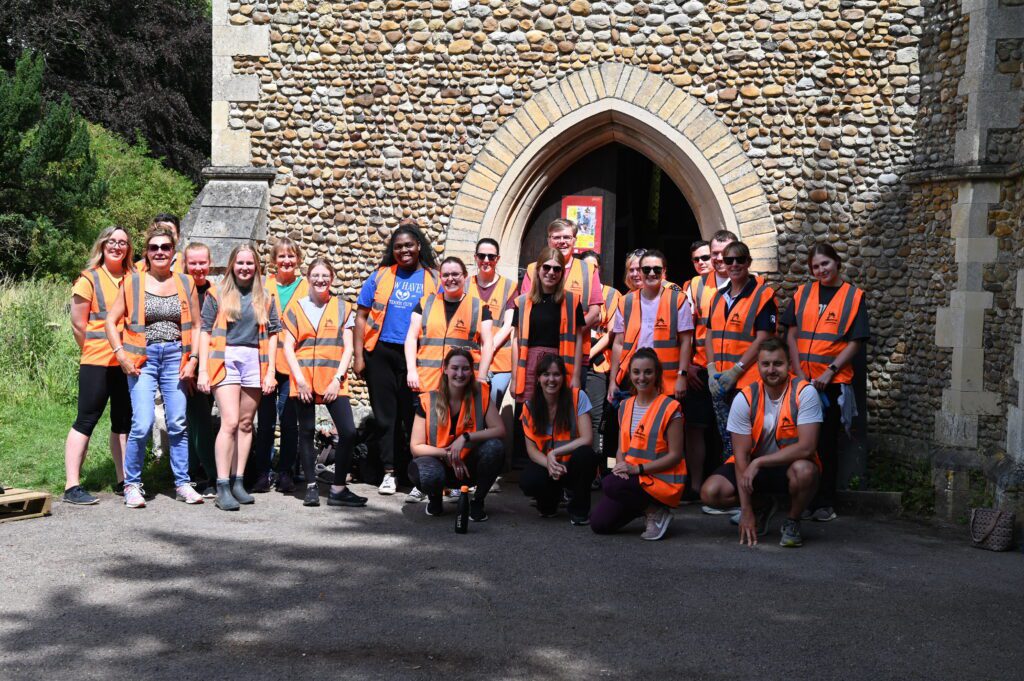 On 20 July, 23 PEM staff were given the opportunity to use one of their five paid volunteering days to help maintain, weed and remove invasive species at the Victorian burial ground, which is often referred to as  one of Cambridge's best kept secrets, with graves belonging to Darwin's family, Philosopher Ludwig Wittgenstein, Nobel Prize winners and other notable individuals.  The site also hosts 450 recorded plant species, making it one of the most biodiverse sites in the whole city of Cambridge.
CSR and Community Lead Amy Hayden says:
"We had an amazing day volunteering with Cambridge City Council. It was so lovely to get out of the office and get to know members of the team a bit better whilst gardening in such a beautiful setting. It was also so nice at the end of the day to see the huge pile of weeds and raked overgrowth we had collected, as we could really see the difference we had made!"
PEM will also be volunteering later on in the year with local charity, Past, Present & Future which aims to restore the historic natural site at Wandlebury Country Park.
For those who are interested in volunteering for Cambridge City Council, find out about their other volunteering opportunities here.