The PEM Charitable Trust have donated £1,000 to a local Cambridgeshire based charity, Caring Together earlier this month, which they will put towards a trip for the young carers who they support.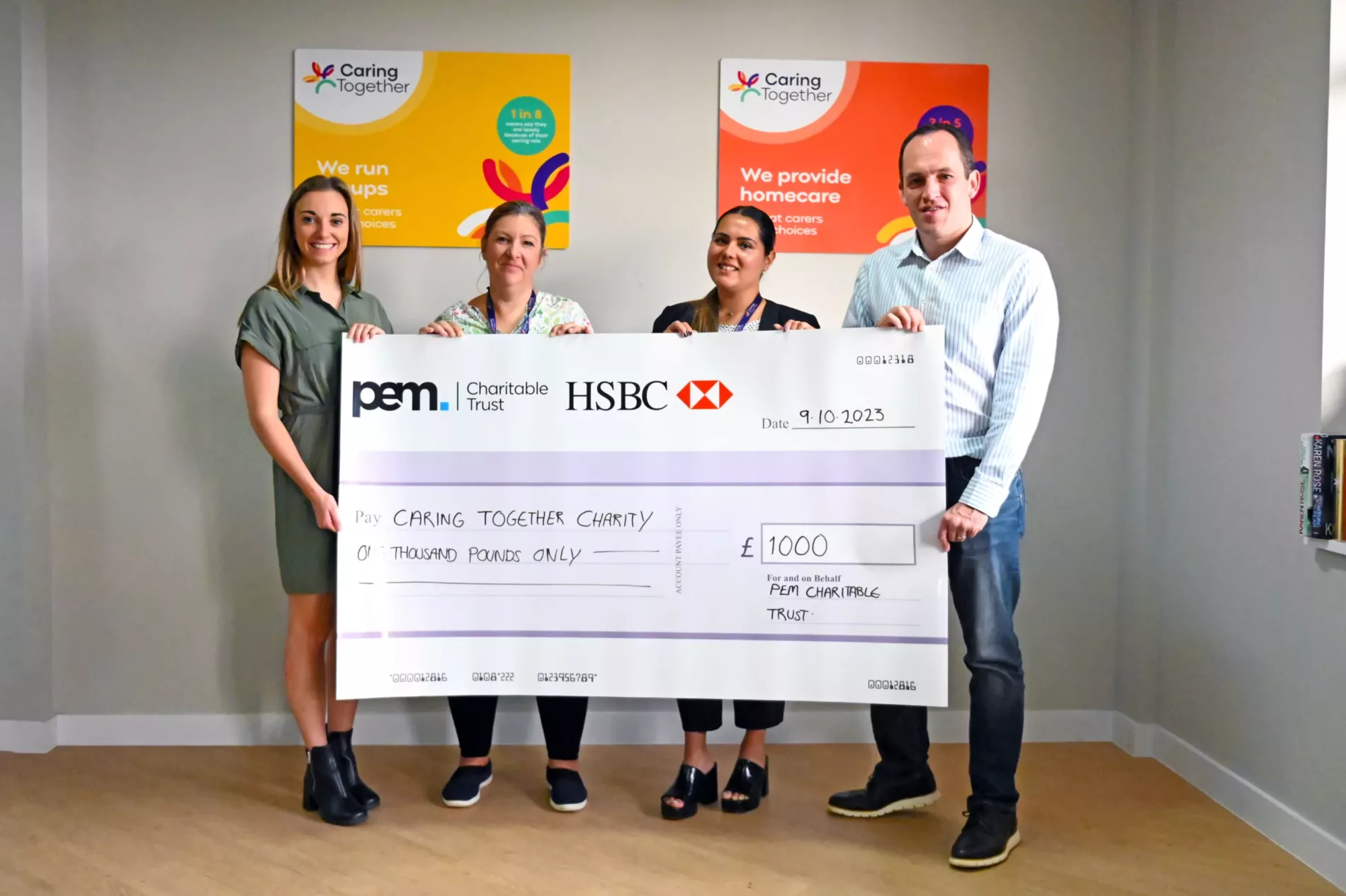 The charity applied for the grant to fund their young carers project, which organises trips for young carers to have a fun day out to enjoy, with no responsibilities.
Each application is reviewed by our internal grant giving committee and the committee decided we would love to donate to such a great charity.
Amy, Hannah and James met Ellie who is the young carers coordinator, and heard about how important these trips are for the young people who usually miss out on after school clubs, trips and spending time with friends due to looking after a parent or sibling at home. They have the opportunity to go to the beach, or to places like Clip n Climb and Grafham Water.
If you would like to submit a grant application, please click here.