The PEM Charitable Trust are delighted to donate a grant of £2,000 to Blue Smile which will fund therapy and one to one counselling to young people from ages 3-13.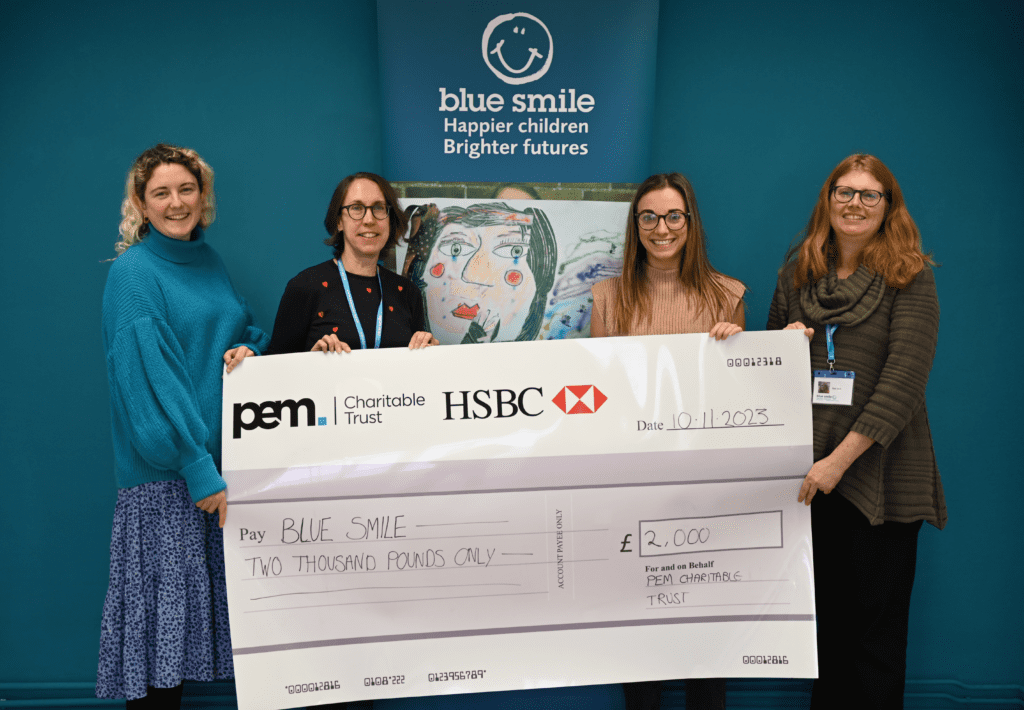 Blue Smile are a local children's mental health charity working in schools across Cambridgeshire to provide specialist counselling and arts-based therapy to work towards better coping strategies and school performance in students.
Anne Kent-Taylor, Charity Director of Blue Smile said:
"We're delighted to receive this generous support from PEM Charitable Trust, which will help us provide specialist mental health support to more children in Cambridgeshire schools. Sadly we're seeing more demand than ever for Blue Smile's help, as record numbers of young people struggle with their emotional wellbeing, but this donation will help deliver prompt, effective support that makes a huge difference in children's lives."
Amy Hayden, our CSR and Community Lead said:
"We are thrilled to support local charity Blue Smile, who provide mental health support to children in the Cambridge area. Our grant of £2000 has contributed towards their Blue Smile Day program, which enables therapists to set up a base and provide regular, consistent support on the ground in schools. It was incredible to meet with staff members to hear more about how children are able to express themselves and make real progress predominantly through art-based therapies."
Interested in supporting Blue Smile or looking to volunteer? Make sure to visit their website to find out the full details on how you can make a difference here.
If your charity needs some help with local funding, please feel free to fill out our grant application form here or email Amy Hayden for more information.