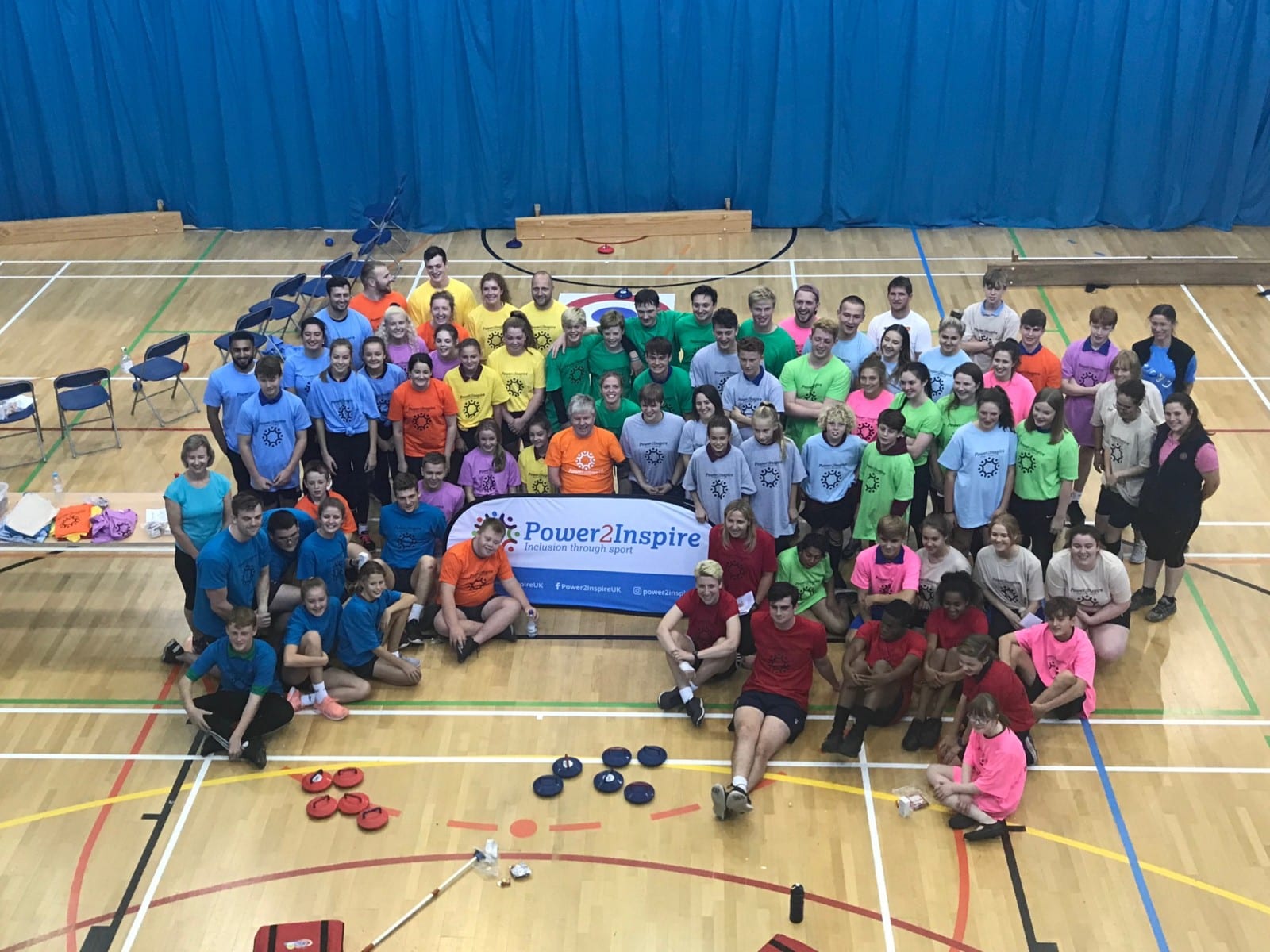 PEM are proud to have co-sponsored Power2Inspire's second Cambridge University rugby Power House Games which took place on Thursday 26 September. Power2Inspire, a Cambridge-based inclusive sports charity, are bringing the community together in an festival of inclusive games, hosted by the Cambridge University Sports Centre. Students from Impington Village College, Felsted School and Castle Special School, corporate volunteers from PEM and Birketts, will join members of the Cambridge University Rugby team, both Women and Men.
John Willis, a law graduate from Trinity Hall, born without fully formed arms and legs, set up Power2Inspire in 2013 to encourage more inclusion through sport. As a youngster he was left on the sidelines when it came to sport, so he is determined that "No one be left on the bench!" regardless of age, gender, race, faith or disability.
The games will include walking football, zonal basketball, boccia and, to reflect the rugby theme, touch rugby. Last year the responses were very positive:
'I loved the event – I thought it was such a great way for people of different backgrounds and schools to interact with one another and play sport. The Cambridge students were great at making sure everyone was included and having fun.'
'It has been a real eye-opener to see how the community can come together and to see how people with such a variety of disabilities can live their lives. It was the sort of event that restores my faith in humanity.'
James Burrett, Partner at PEM commented:
"PEM are proud to be sponsoring this event for the second time. It's a very inspiring and rewarding day for everyone involved and we are grateful to be a part of it".
The aim of the morning is to bring people together; for them to experience the joy of playing sport together; to break down the barriers in our communities; and above all, to obey Power2Inspire's No. 1 Rule – "To have fun!"
Find out more about the charity Power2Inspire here: https://www.power2inspire.org.uk/